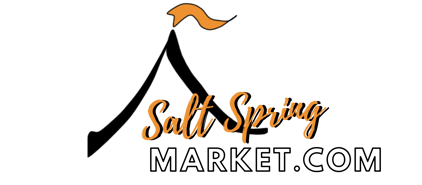 16 Reasons to See Spring Bloom on Salt Spring Island in March 2023
Welcome warmer weather with blossoms from daffodils to cherry, lambs, and embrace the Island's unique arts and culture scene with events for everyone! Celebrate the start of spring on Salt Spring Island!
21st Annual Salt Spring Film Festival | Friday, February 28th to Sunday, March 1st | Times: Various | Gulf Islands Secondary School: 112 Rainbow Road, Salt Spring Island | $10 - $45 | Don't miss the chance to see documentary films from Canada and around the world at the Salt Spring Film Festival! Chose one movie or attend a weekend of screenings to experience new global talent!

Head to the South End and stop by Salt Spring Island Cheese to visit with their baby goats (and of course sample some delicious cheese and chose your favourite to enjoy at home!) These friendly, playful 'kids' are the perfect way to enjoy the laid back Salt Spring vibe! Keep an eye out in the fields to spot the little lambs that are sure to found in fields across the Island! Salt Spring Island is famous for these adorable bundles of wool and for good reason! Great places to spot lambs include Ruckle Farm on the South End of the Island, along the Fulford Valley and as well as Sunset Farm on the North End of the Island!

Janina Fialkowska | Thursday 5th | 7:30pm to 9:30pm | Artspring: 100 Jackson Avenue | $5-30 | For over 40 years, concert pianist Janina Fialkowska has enchanted audiences and critics around the world. She has been praised for her musical integrity, her refreshing natural approach and her unique piano sound thus becoming "one of the Grandes Dames of piano playing" (Frankfurter Allgemeine). Celebrated for her interpretations of the classical and romantic repertoire, she is particularly distinguished as one of the great interpreters of the piano works of Chopin and Mozart.

Vetta Presents: Beethoven's Birthday | Saturday 7th | 7:30pm to 9:00pm | Artspring: 100 Jackson Avenue | $5-20 | What could be more fitting than the Kreutzer Sonata to celebrate Beethoven's 250th anniversary. Korngold – think late Romantic, virtuosity and drama.

Salt Spring's Got Talent Show | Auditions: March 7th, 14th & 21st; Finale: April 4th | 7:30pm to 9:30pm | Royal Canadian Legion Branch No. 92: 120 Blain Road | Cost: TBA | Act, Sing, Dance, Yodel, Magic, Card Tricks, whatever your talent is bring it on stage and show your peers and the Judges!

John McLachlan, Marc Atkinson, and Scott White | Tuesday 10th | 7:30pm to 9:30pm | Artspring: 100 Jackson Avenue | $5-30 | Early Morning Rain: the songs of Gordon Lightfoot is a wander through the wonderfully crafted songs of one of Canada's greatest songwriters, presented by musicians perfectly suited for the journey. The trio has chosen over 25 songs from Lightfoot's first ten, prolific years and lovingly arranged them to include some of his rarely heard gems as well as iconic songs.

Salt Spring Folk Club presents: Cecile Doo-Kingue | Monday 16th| 7:00pm | Fulford Hall: 2591 Fulford-Ganges Road | Guitarist and vocalist Cécile Doo-Kingué is one of Montreal's most electrifying guitarists, and a favourite of the city's groove aficionados. Her bewitching, incomparable fretwork and deep, suave voice blends blues, soul and afro-folk to create a signature sound.

Find your own lucky charm in the clover fields of Burgoyne Bay in honour of St. Patrick's Day or see why Salt Spring Island is a rainbow hotspot during spring showers (if you're lucky - maybe you'll even find a pot of gold hidden by those sneaky leprechauns!)

Master Caller Paul Silveria & Buck Dodgers Stringband Spring Square Dance | Friday 20th | 7:00pm | Mahon Hall: 114 Rainbow Road | $15.50-20 | This unique community dance and social will feature live music performed by Salt Spring's own Buck Dodgers Stringband in concert with seasoned caller Paul Silveria. Enjoy high-energy live music square dances that are always fun, welcoming, and beginner friendly!

Experience the Spring flowers! See why Salt Spring Island is known as a gardeners paradise! Enjoy hundreds of varieties of flowers across the Island including lilac, cherry blossoms, laburnum, tulips, daffodils, crocuses and more! Stop by Foxglove Farm & Garden or Fraser Thimble Farm for something for your own garden!

Salt Spring Home & Garden Show | Friday 27th to Sunday 29th | 27th (Welcome Reception): 5:00pm to 8:00pm; 28th: 9:00am to 4:00pm; 29th: 10:00am to 3:00pm | Farmers Institute: 351 Rainbow Road | Meet with 30+ vendors showcasing local design expertise, construction services and advice, garden care, water collection and conservation, creative decor and design ideas and special home services.

Celebrate the Arts! | Saturday 28th | 10:00am to 3:00pm | Arspring: 100 Jackson Avenue | Come to the event: join us at ArtSpring for the 4th Annual Celebrate the Arts! and try your hand at a number of arts in short interactive workshops and experiences. Painting, singing, dancing, print-making, weaving, film shorts, and on and on!!! Open to curious folk of all ages.

High Tea at Hastings House | Sunday 29th | 12:00pm to 2:30pm | Hastings House Country House Hotel: 160 Upper Ganges Road | $35 per person | An elegant version of a time-honoured tradition, High Tea will be served in our historic Manor House with all the historic charm of a British-inspired heritage estate. The menu will include hot pots of your choice of tea as well as a beautiful array of classic tea sandwiches, scones, cookies, and house-made preserves served.

Hiromoto Ida (Ichigo-Ichieh New Theatre) | Monday 30th | 7:30pm to 9:30pm | Artspring: 100 Jackson Avenue | $5-30 | Accomplished dancer-choreographer-actor Hiromoto Ida skillfully merges dance, theatre, classical music, and voice to tell the story of the old man, raising a glass of sake to himself in celebration on what will be his last birthday. Inspired by the subtlety and simplicity of Japanese Noh theatre through western contemporary dance and music, Hiromoto touches the hearts of audiences; exploring a shared moment through the inner world and emotions of the old man, they are inspired to find unexpected beauty in their own lives.

Take a sneak peak at what local artists have been working on before market season on the Salt Spring Studio Tour! Check out the Studio Tour website to see winter hours at workshops across the island! Mark your calendar!

The Salt Spring Saturday Market returns for the season on April 4th (9:00am to 4:00pm). Celebrate Salt Spring Island's famous Saturday market with a leisurely stroll through the stalls to see what wonderful new creations local artisans have handcrafted over the winter months!